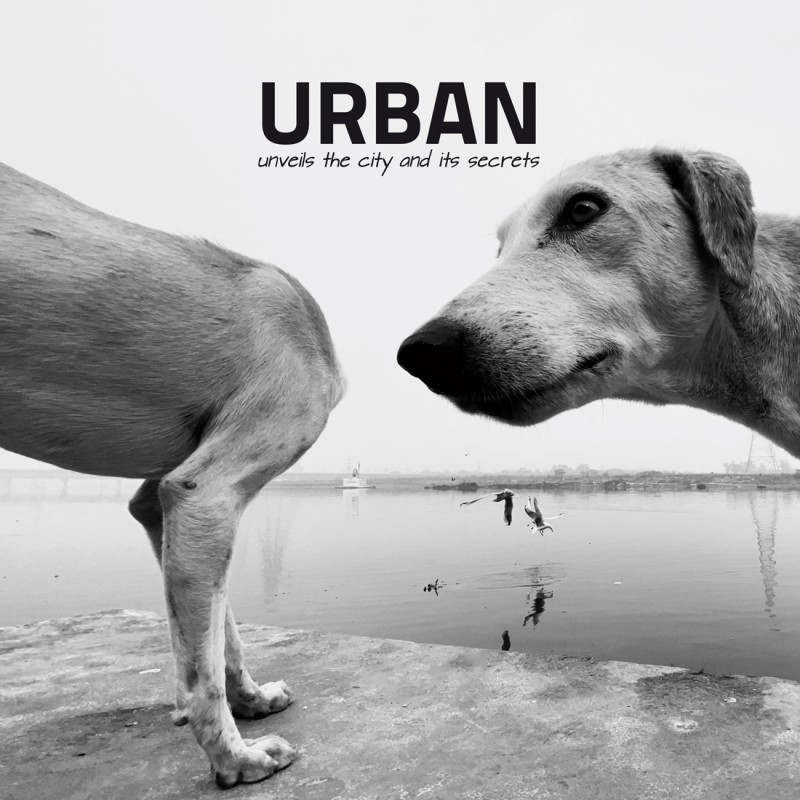  
URBAN unveils the City and its Secrets - Vol. 06
No tax
Next shipping: November 2023
URBAN unveils the City and its secrets Vol. 06 contains works of 196 photographers ranked at URBAN 2020 Photo Awards. The aim of this editorial project dedicated to street photography is to provide the reader with an overview of stories told through images. These images have in common an element which is either obvious or just hardly visible, and all together they make up an organic collage that reveals the City and its secrets.
Shipping available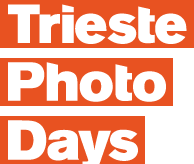 Pick-up at Trieste Photo Days NOT AVAILABLE
Photos by: Alain Schroeder, Alan Yee, Aleksandr Mamaev, Alessio Trerotoli, Alexander Sharr, Allan Syphers, Amanda Costa Samways, Andi Abdul Halil, Andrea Bettancini, Andrea Cicchetti, Andrea Maria Noventa, Angelo Bonarelli, Angiolo Manetti, Anil Purohit, Ann Nikonenok, Annalaura Lombardozzi, Annu Esko, Antonella Platania, Antonello Marini, Antonio Aragon Renuncio, Antonio Tartaglia, Antonio Vezzari, Azim Khan Ronnie, Barry Gilbert-Miguet, Bart Heynen, Bart Vos, Beniamino Pisati, Biagio Salerno, Biancamaria Monticelli, Bruce Haswell, Carlo D'orta, Carlo D'Orta, Carlo Traini, Chad Windham, Chiara Panariti & Gianfranco Ferraro, Chiara Zocchetti, Chin Leong Teo, Cyril Abad, Dan Hermouet, Dan Nelken, Daniel Heilig, Danny Franzreb, Daria Shevchenko, David Marciano, Davide Cristin, Denis Karasev, Diana Cheren Nygren, Diana Vopseva, Dimpy Bhalotia, Eduardo Citrinblum, Elena Phillips, Emanuele Bissoli, Emiliano Pinnizzotto, Enrica Ridolfi, F.Dilek Uyar, Fabien Ecochard, Fabio Patronelli, Federica Zucchini, Federico Possati, Filipe Bianchi, Florence Vesval, Forrest Walker, France Leclerc, Francesco Pace Rizzi, Frank L, Gerdie Hutomo, Gianluca La Bruna, Giedo Van Der Zwan, Gil Ribeiro, Giuseppe Ulizio, Grzegorz Fajerski, Harry Giglio, Immacolata Giordano, Ingrid Gielen, Istvan Kerekes, Ivan Turukhano, Jagdev Singh, Jana Estocinova, Javier Arcenillas, Javiera Estrada, Jo Ann Chaus, João Coutinho, Joe Buergi, Jorge Ivan Macias Mejia, Jose Gaston Barriga, Jose Ignacio Hernández, Joseph Ford, Joseph Rafferty, Joseph Rafferty, Julia Runge, Kazi Muhaiminul Islam Munaj, Klaus Lenzen, Kristian Leven, Kristyn Taylor, Krzysztof Bednarski, Leyla Emektar, Luca Alessandro Scaramuzza, Luca Lorenzi, Luca Paccusse, Luca Sorato, Luciana Trappolino, Luciano Chiari, Lucie Nechanická, Luigi Toscano, Lukasz Zietara, Lung-tsai Wang, Małgorzata Mikołajczyk, Małgorzata Szura Piwnik, Marcin Giba, Marco Tagliarino, Marcos Alvarez, Marek Neumann, Margelatu Iulian, Maria Kremneva, Maria Tomas-Rodriguez, Marino Da Costa, Marisa Paoli, Mark Phillips, Mark Phillips, Marzena Hans, Maude Bardet, Mauro Brienza, Mauro De Bettio, Max Sturgeon, Md Enamul Kabir, Md Tanveer Hassan Rohan, Michael Martin, Michel Guillet, Michele Cimini, Miguel González Balbuena, Mirko Fambrini, Mohammad Rakibul Hasan, Muhammad Almasri, Natalie Christensen, Natalie Christensen, Nicoletta Cerasomma, Nina Welch-kling, Orietta Masala, Orna Naor, Oscar Rialubin, Paolo Iommelli, Paolo Quadrini, Paolo Quadrini, Paweł Jędrusik, Pepe Hanze, Péter Rácz, Philippe Sarfati, Pia Parolin, Pietro Cavalosci, Piotr Trybalski, Pranab Basak, Pygmalion Karatzas, Raffaele Canepa, Robert Virga, Roberto Gabriele, Roberto Giovetti, Roberto Malagoli, Roberto Pestarino, Rodrigo Roher, Roman Robroek, Rosetta Bonatti, Sabrina Guitart, Sally Ryan, Salvatore Favia, Samuel Dossi, Samuel Moulin, Sandipan Mukherjee, Sandor Kelemen, Sandra Cattaneo Adorno, Sara Bianchi, Sarah Wouters, Sebastien Durand, Selina Bressan, Shinya Itahana, Silvia Mara Lombardi, Simon Johansson, Simone Mantia, Slock Slock, Stanislav Sitnikov, Stefano Carotenuto, Stefano Cestari, Stefano Paradiso, Szymon Lewinski, Ted Lau, Thiery Romain, Tomas Loukota, Valentina D'Alia, Viet Van Tran, Vincenzo Montefinese, Vladau Vlad-viorel, Wanda Von Bremen, Willem Kuijpers, Ximena Echague, Yasser Alaa Mobarak, Yoni Blau, Yuliy Vasilev.
Data sheet
Brand

"URBAN unveils" series

Year

2020

Photographers

196

Pages

300

Dimensions

22x22 cm

Bookinding

Paperback - Gloss lamination