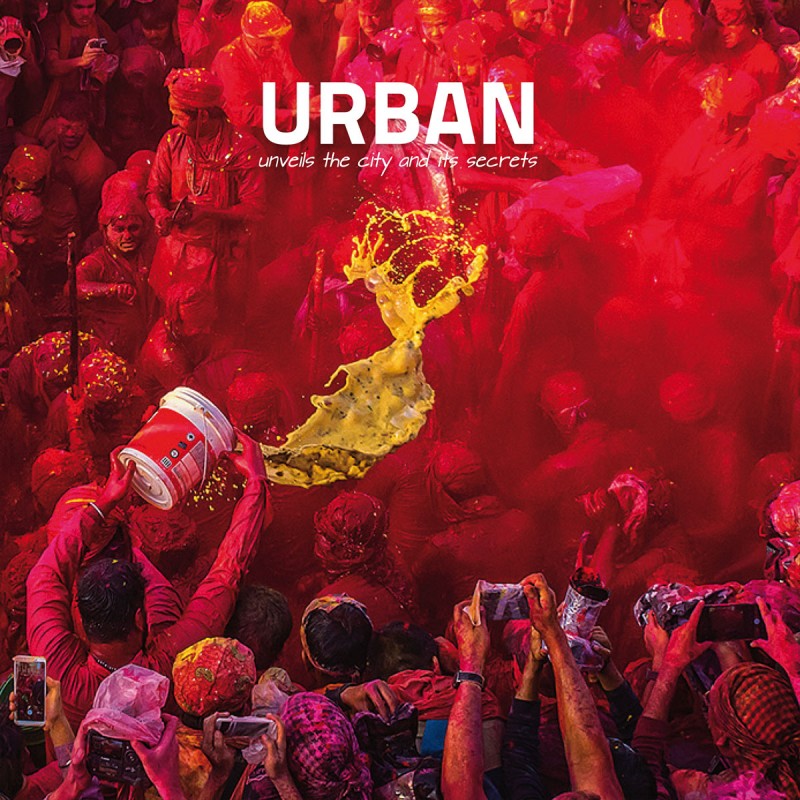  
URBAN unveils the City and its Secrets - Vol. 07
No tax
Next shipping: November 2023
URBAN unveils the City and its secrets Vol. 07 contains works of 250 photographers ranked at URBAN 2021 Photo Awards. The aim of this editorial project dedicated to street photography is to provide the reader with an overview of stories told through images. These images have in common an element which is either obvious or just hardly visible, and all together they make up an organic collage that reveals the City and its secrets.
Shipping available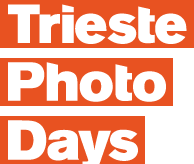 Pick-up at Trieste Photo Days NOT AVAILABLE
Photos by: A B M Nayeem Siddiquee, Abir Choudhury, Ahmad Mohammad Taghi Shirazi, Alain Schroeder, Aleksandr Firstov, Alessandro Deluigi, Alessio Mattia Ferrara, Alessio Trerotoli, Alex Polli, Alexandre Chaym, Allan Syphers, Alvaro Vegazo, Amir Arabshahi, Andrea Torrei, Andrei Liankevich, Andrés Granollers, Andrew Wajs, Andrzej Dragan, Angiolo Manetti, Anna Biret, Anna Devís Benet, Annabella Calabrese, Azim Khan Ronnie, B Jane Levine, Barry Gilbert-Miguet, Berin Aydın, Brad Jones, Carl Shubs, Carlo Traini, Carlo Traini, Carlos Weber, Christian Basetti, Claudio Rizzini, Cletus Nelson Nwadike, Colin Page, Colin Ward, Cuneyt Gumushaneli, Daniel Wichiciel, Daniela Pia Cannito, Daniele Ferretti, Daniele Pintore, Daniele Stefanizzi, Danny Franzreb, David Cossini, David Horton, Deepbrata Dutta, Diana Cheren Nygren, Dimitri Bourriau, Dmitrijs Cernagovs, Domenico Moretti, Dominika Koszowska, Don Kline, Doron Talmi, Eduard Korniyenko, Eduardo Moreno, Eiji Yamamoto, Elisabetta Tosi, Emiliano Pinnizzotto, Enrico Hartung, Erminio Vanzan, Eshagh Aghaeimansourabad, Evgeny Ivanov, Evrard Pierre, Eyhan Çelik, Fabrizio Spucches, Fabrizio Spucches, Fatma Demir, Fausto Linda, Forrest Walker, Forrest Walker, Francesca Pompei, Frank Tseng, Gali Tibbon, Ganglbauer Kurt, Gautam Kamat Bambolkar, Georg Worecki, Giacomo Brizzi, Giancarlo Staubmann, Gianfranco Crevatin, Gianluca Federighi, Gianluca Zaio, Giedo Van Der Zwan, Giedo Van Der Zwan, Gino Montecampi, Giovanni Cassarà, Giovanni Cobianchi, Giovanni Paolini , Giovanni Sacco, Giuliano Mazzanti, Giulio Brega, Giulio Casti, Giulio Cesare Grandi, Giuseppe Caridi, Giuseppe Volpe, Grace Gihm, Guglielmo Antuono, Guido Klumpe, Hans Wichmann, Hardijanto Budiman, Harry Giglio, Helen Mclain, Helen Trust, Helmut Oberritter, Immacolata Giordano, Ingrid Gielen, Istvan Kerekes, Jan Bernas, Jana Estocinova, Jason Au, Javad Rezaei Salanghouch, Javier Arcenillas, Jeff Rothstein, Jeff Rothstein, Jens Kruse, Jesus Jimenez, João Coutinho, John Twiname, Jonas Dahlström, Jonathan Delgado, José Luis Nieto, Joseph Ford, Joseph Patronite, Juanma Maroto, Karl Dedolph, Kip Harris, Klaus Lenzen, Laura Santabarbara, Laura Zalenga, Leonardo Furió, Leonardus Depari, Lionetti Antonio, Luca Meola, Luca Regoli, Ludmila Stepnova, Lynne Kaplan, Magda Chudzik, Marcel Van Balken, Marcelo Cugliari, Marcin Giba, Marco Callini, Marco Gaia, Maria Cristina Pasotti, Maria Francesca Bertoli, Maria Kremneva, Maria Pansini, Mariangela Muggianu, Marino Costa, Mario Schneider, Marzena Hans, Matthew Roberge, Mattia Pasini, Maude Bardet, Maurizio Leonardi, Mauro De Bettio, Mauro De Bettio, Mauro Fumagalli, Mauro Marletto, Max De Barbanson, Mazyar Asadi, Md Enamul Kabir, Melvin Anore, Michael Goldrei, Michele Casamenti, Michele Dolci, Michiko Chiyoda, Milad Haddadian, Mirko Torresani, Mohammad Rafayat Haque Khan, Navid Mofidi Ahmadi, Nawfal Jirjees, Nerantzis Thomas, Nerella Buggio, Never Edit, Niccolò Fioriti, Nicola Bertellotti, Nicolas St-Pierre, Oana Pughineanu, Oksana Zaytseva, Orna Naor, Ornella Mazzola, Paola Rizzi, Paolo Quadrini, Paolo Ricca, Paolo Tonon, Patricia D. Richards, Paul Kessel, Paula Kajzar, Pedro Luis Ajuriaguerra Saiz, Pierluigi Gusmeroli, Piero Colle, Pietro Cavalosci, Pietro Di Giambattista, Ploutarcos Haloftis, Po-Yi Li, Pranab Basak, Radu Carnaru, Refat Mamutov, Rene Bernal, Robert Lie, Roberto Di Patrizi, Roberto Malagoli, Roberto Manfredi, Robin Yong, Roman Robroek, Ronald Diensthuber, Rosario Elia, Rosetta Bonatti, Sakis Dazanis, Samuel Boivin, Samuel De Román, Samuel Dossi, Sara Zafs, Saurabh Sirohiya, Sebastiano Ciancio, Selina Bressan, Sergei Shcherbakov, Sigrid Debusschere, Silvia Chamorro, Silvia Mara Lombardi, Simon Johansson, Simona Poncia, Simone Mantia, Sittichai Maikupandin, Somdeb Mandal, Souhayl Amzir, Stanislav Sitnikov, Stanley Robben, Stefan Lauterbach, Subhran Karmakar, Sujon Adhikary, Susan Borowitz, Szymon Lewinski, Takrim Ahmed, Tatiana Ilina, Thomas Hackenberg, Timo Lemmetti, Tomas Loukota, Tommaso Vaccarezza, Ulli Mosconi Zupin, Umberto Carlo Sommaruga, Umberto Fara, Viet Van Tran, Viraj Nayar, Vitaliy Novikov, Waldemar Ostrowski, Walter Fogel, Wesley Verhoeve, Ximena Hinzpeter, Yann Calinski, Yasser Alaa Mobarak, Yuliy Vasilev.
Data sheet
Brand

"URBAN unveils" series

Year

2021

Photographers

250

Pages

400

Dimensions

22x22 cm

Bookinding

Paperback - Gloss lamination