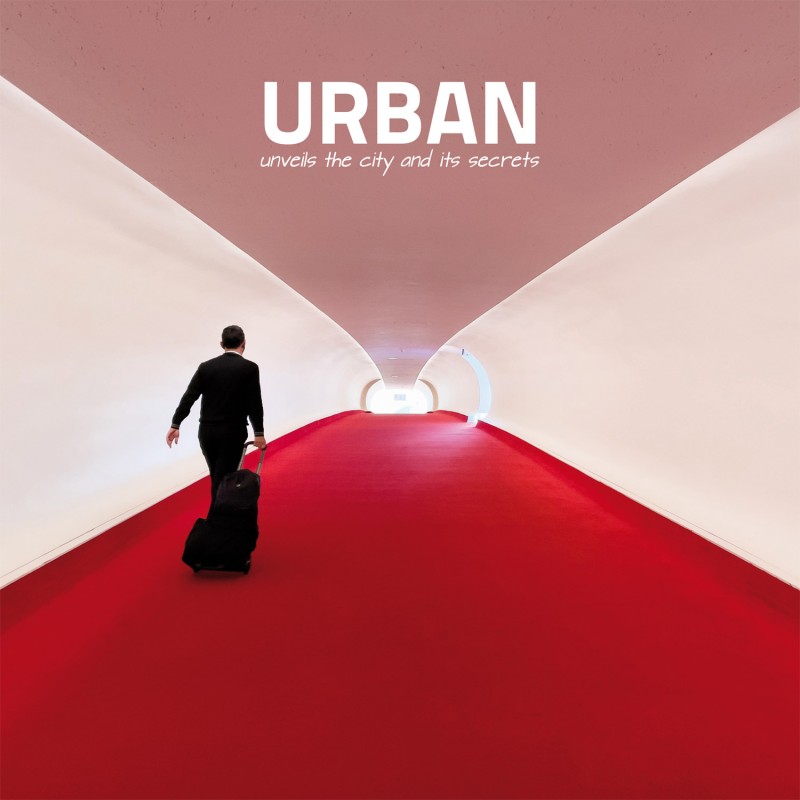  
URBAN unveils the City and its Secrets - Vol. 08
No tax
Next shipping: November 2023
URBAN unveils the City and its secrets Vol. 08 contains works of 237 photographers ranked at URBAN Photo Awards 2022. The aim of this editorial project dedicated to street photography is to provide the reader with an overview of stories told through images. These images have in common an element which is either obvious or just hardly visible, and all together they make up an organic collage that reveals the City and its secrets.
Shipping available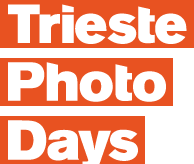 Pick-up at Trieste Photo Days NOT AVAILABLE
Photos by: Abir Choudhury, Achim Katzberg, Agnes Budai, Ahmed El Hanjoul, Alain Schroeder, Alessandro Deluigi, Alessandro Munari, Alex Polli, Ali Zolghadri, Alida Vanni, Alireza Bagheri Sani, Allan Syphers, Alok Avinash, Andi Abdul Halil, Andrea Bettancini, Andrea Finocchi, Andreas Walter Lotz, Andrés Granollers, Andrew Gimblet, Andrzej Dragan, Anna Biret, Anna Devís Benet, Anna Zemella, Annette Lang, Antoine Buttafoghi, Antonino Clemenza, Antonino Pellicano, Antonio Bernardino Coelho, Antonio Denti, Artyt Lerdrakmongkol, Aung Ko, Barbara Zanon, Bartłomiej Ramian, Benson Spiers, Bissera Videnova , Brian Thomas, Carlo Traini, Christiaan Cuyckens, Christian Dueren, Claudio Pari, Claudio Sericano, Colmar Wocke, Cuneyt Gumushaneli, Damian Lemański, Dan Fenstermacher, Danielle Goldstein, David Cossini, David Pickens, Deepbrata Dutta, Delecroix Fabrice, Derry Nurmansyah, Des Byrne , Dímitri Bourriau, Dipanjan Chakraborty, Dipayan Bose, Domenico Belfiore, Dorota Yamadag, Dovlet Annayev, Ebrahim Rahiminezhad, Edmond Terakopian, Eduardo Moreno, Ekaterina Orlova, Emin Önder Sertçelik, Emir Sevim, Enrico Nocito, Erminio Vanzan, Éva Toldi, Everton Medeiros, Fabiana Postir, Fabio Sartori, Fausto Linda, Fernando Zaragoza, Fernando Zaragoza , Fortunata Scarponi, Francesca Salice, Francesco Armillotta, Francesco Costanzo, Francesco Luongo, Fruzsina Angyal, Gabriele Galimberti, Gaziantep Taim, Geert Verstrepen, George Blair, Giancarlo Staubmann, Gianluca Gianferrari, Giedo Van Der Zwan, Gino Ricardo, Giorgio De Negri, Giovanni Cassarà, Giovanni Sacco, Giulio Cesare Grandi, Giuseppe Sabella, Gregor Tannhof, Gupse Tokgoz, Hadi Dehghanpour, Hardijanto Budiman, Harry Giglio, Helmut Oberritter, Hengameh Pirooz, Hermine Lecucq Jouan, Hersley-Ven Casero, Ilkka Jukarainen, Ilya Nikolayev, Ilya Trofimenko, Immacolata Giordano, Ingrid Gielen, Ioan Maga, Italo Santos, Ivelina Berova, Jagdev Singh, Janusz Jurek, Jason Au, Javad Rezaei Salanghouch, Jeannette Muller, Jens Kruse, Jiyeon Lee, John Hames, Jonathan Jasberg, José Antonio Flores García, Jozef Danyi, Karim Mottaghi, Klaus Honigschnabel, Laura Santabarbara, Lello Fargione, Liyung Cho, Lorenzo Linthout, Luca Domenichi, Lucia Laura Esposto, Luigi Chighine, Magda Chudzik, Mahdi Zabolabbasi, Małgorzata Wakuluk, Manh Ngoc Nguyen, Marcel Van Balken, Marcelo Cugliari, Marco Cajazzo, Margherita Scarica, Maria Kremneva, Maria Laura Borgognoni, Mariagrazia Scarpetta, Mariangela Muggianu, Mark Davidson, Martin Fahlen, Marzena Hans, Massimiliano Faralli, Massimo Tabasso, Matthew Mu, Mattia Pasini, Maude Bardet, Mauro De Bettio, Mauro Fumagalli, Mauro Parma, Mauro Scarpanti, Mauro Zorer, Max Sturgeon, Md Arifuzzaman, Miguel Ángel Cabrera García, Miranda Schmitz, Mithail Afrige Chowdhury, Mohamad Jalilzadeh, Mohebi Pour Mehdi, Monica Testa, Morag Forbes, Muhammad Almasri, Muhammad Amdad Hossain, Nathalie Balsan-Duverneuil, Nerantzis Thomas, Nhien Hong Do, Nicolas St-Pierre, Nurlan Tahirli, Ohad Aviv, Ora Buerkli, Orietta Masala, Orna Naor, Paolo Dellepiane, Patricia D. Richards, Patrizia Mori, Pia Parolin, Piero Colle, Pietro Di Giambattista, Pinu Rahman, Pradiptamoy Paul, Radana Mikova / Kucharova, Ratima Jieramaneengam, Refat Mamutov, Riccardo Marchesi, Riccardo Pesaresi, Roberto Carnevali, Roberto Malagoli, Rodrigo Lodi, Roman Robroek, Rosalba Romana, Rosetta Bonatti, Saiful Islam, Sakulchai Sikitikul, Sala Anthony, Samuel Dossi, Sandra Weller, Sara Goli, Sara Jazbar, Sara Zafs, Saurabh Narang, Scott R. McMaster, Selina Bressan, Sergei Stroitelev, Seungdo Hur, Shibasish Saha, Silvana Gallio, Silvia Mara Lombardi, Simone Bacci, Sonia Granata, Soumayan Biswas, Stefania Carraturo, Stefano Sabbatini, Stefano Violante, Stéphane Gervais De Rouville, Steve Day, Subhran Karmakar, Sunny Quintero, Supriya Biswas, Sven Delaye, Syaraf Syarafuddin, Syndi Pilar, Szymon Lewinski, Taichi Naitou, Tim Russell, Toby Binder, Toni Spagone, Ulli Mosconi Zupin, Umberto Cenedese, Valentina D'Alia, Valeria Korol, Vladislav Vodnev, Wouter De Mol, Yi Tang Wang, Yinyi(Cecilia) Kuang, Yuliy Vasilev, Zaven Khachikyan, Zhang Xiangsheng.
Data sheet
Brand

"URBAN unveils" series

Year

2022

Photographers

237

Pages

?

Dimensions

22x22 cm

Bookinding

Paperback - Gloss lamination