We are pleased to announce the best authors of the Mythography – Vol. 01 project, selected by the Exhibit Around editorial team.
Best Author: Louisa Maria Gouliamaki (Poland)
Honorable mention: Andrey Smolnikov (Russia)
Honorable mention: Cristiano Zingale (Italy)
Honorable mention: Eduard Korniyenko (Russia)
Honorable mention: Francesca Codogno (Italy)
Honorable mention: Maurizio Leonardi (Italy)
Honorable mention: Ron Haviv (USA)
Honorable mention: Teresa Meier (USA)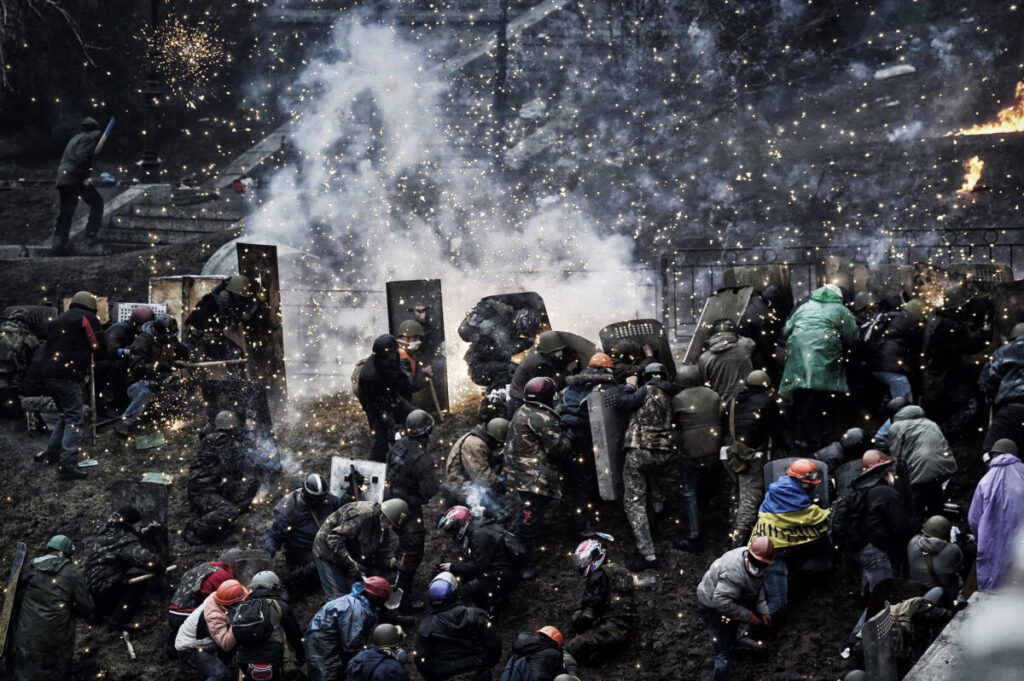 The authors will be awarded a medal at the end of October during the Trieste Photo Days 2021 festival. The festival will also host the presentation of the photographic volume and a group exhibition with a selection of the best photos from Mythography, including those of the special guest Francesco Cito.
PRE-ORDERS OPEN. Anyone wishing to purchase a copy of the book can do so at this link. The book will be officially released in November. It is possible to collect the book for free directly from the festival info point (Sala Xenia, Riva 3 Novembre corner via Mazzini) from 29 to 31 October 2021, or choose the shipment (which will take place in November in any case).
Mythography – Vol. 01 contain photos and projects freely inspired by three divinities of the Greek / Latin pantheon: Mars, Saturn and Neptune, which will represent the themes of war reportage, historical / social reportage and the power of nature.
The book is edited and introduced by Enrico Medda, Professor of Greek Literature at the University of Pisa. Special guest: the great Francesco Cito, one of the greatest Italian photojournalists.