We are pleased to announce the Best Authors of 71% – The State of Water, selected by the Exhibit Around editorial team among the 218 photographers of the project.
Best Author (tie):
Marco Claudio Campi (Italy)
Natalya Saprunova (Russia)
Remarkable Rewards:
Anna Kiryakova (Russia)
Gianluca Afflitti (Italy)
Honorable Mentions:
Alain Schroeder (Belgium)
George Digalakis (Greece)
Jean Ross (United States)
Jonathan Jasberg (United States)
Patricia D. Richards (United States)
Verena Andrea Prenner (Austria)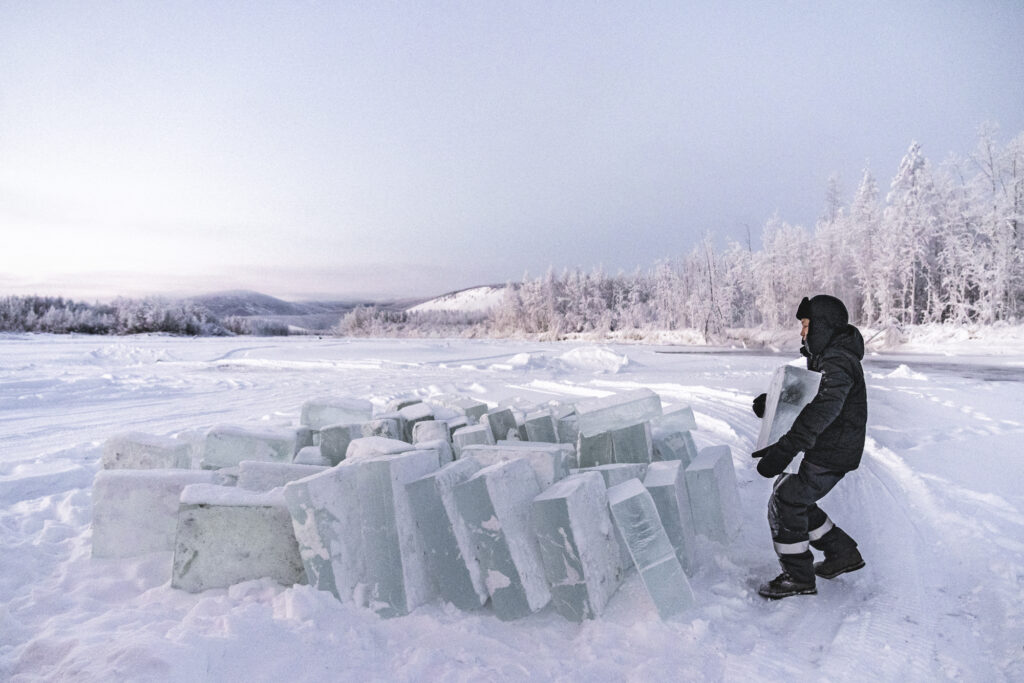 The authors will be awarded during the international festival of photography Trieste Photo Days, which will also host the great collective exhibition of 71% – The State of Water at the Umberto Veruda exhibition hall, in the heart of the city, as well as the presentation of the photographic volume of this ambitious project.
The exhibition will take place from October 27 to November 12.
71% – The State of Water  is a collective project dedicated to the percentage of the Earth's surface occupied by water.
Special guest of the project is the world famous documentary and photographer Kadir van Lohuizen, member of the Noor Images collective. His reportages depicted important issues such as rising sea levels, climate change, and man's environmental impact on the planet.
PRE-ORDERS OPEN! For those who wants to purchase a physical copy of the books they're both in pre-order in our bookshop.
The book will be officially released in November. You can pick up your copy directly at the info point of the Trieste Photo Days festival (from 27th to 29th October 2023 at Sala Xenia, Riva III Novembre, corner with Via Mazzini) at no extra charge, or you can choose your shipping method (books shipment starts in November).
BOOK PRE-ORDER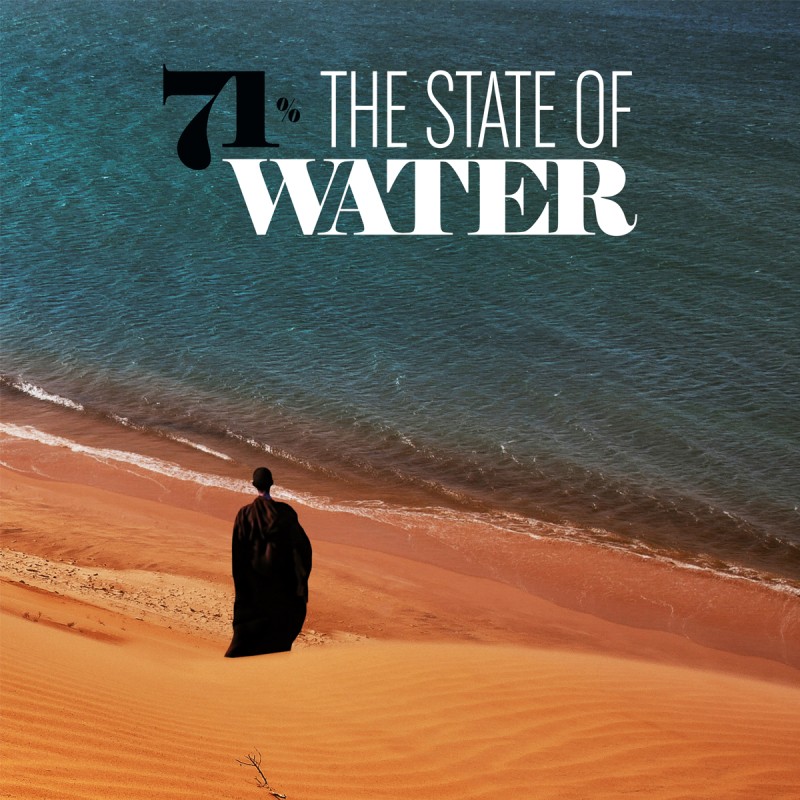 Selected photographers in the book:
Adrian Mihoc, Agnes Budai, Ágota Csiszér, Alain Schroeder, Alessandro Ceccarelli, Alessio Roberto, Alida Volpi, Amanda Large, Anastasius Moumtzoglou, Andrea Bevilacqua, Andrea Cipriani, Andrea Cocco, Andrea Gluckman, Andrea Marzaloni, Andreas Lotz, Angela Maria Romano, Anna Kiryakova, Antonella Balzano, Antonia Rana, Antonino Clemenza, Antonio Tartaglia, Arkaitz Saiz, Athina Alexi-Bourtzi, Augusto Barbieri, Bart Vos, Benedetta Lepri, Beppe Castellani, Biagio Salerno, Borna Bursac, Camila Varela, Carla Cosenza Mormile, Carlo Rondinone, Carolina Ochoa, Carrie And Eric Tomberlin, Caterina Romeo, Chetan Shashi Suresh Dodwad, Christian Balictan, Cinzia Leghissa, Claudia Alberti, Claudio Ceron, Cristina Achucarro, Cristina Embil, Cristina Garlesteanu, Cristina Mascarenhas, Cuneyt Gumushaneli, Daniele Ficarelli, Daria Piccotti, Daria Tsygankova, Dario Reggente, Darran Roper, Davide Rossi, Dean Yeadon, Dimitrios Paterakis, Domenico Moretti, Donato Porzia, Ed Lee, Elisa Medeot, Ellen Jacob, Erminio Vanzan, Ester Pertegato, Eva Vasilyeva, Federica Fadel, Fernando Sarano, Filipe Bianchi, Flacau Florin, Flavio Pegoraro, Florian Riegler, Foivos Stampoliadis, Francesca Codogno, Francesca Fermeglia, Francesca Pompei, Georg Worecki, George Digalakis, Georgios Bloukas, Gerhard Wagner, Giacomo Mason, Giandra De Castro, Gianluca Afflitti, Gianluca Gasparini, Gianni Olivetti, Gioia Aloisi, Giovanni Gabassi, Giovanni Morea, Giovanni Sacco, Giuseppe Dipace, Greg Bolger, Gular Abbasova, Hal Gage, Helmut Oberritter, Houdayer Bruno, Ilaria Tassini, Immacolata Giordano, Inge Colijn, Ingrid Gielen, Isabelle De Roys, Jack Culbertson, Javid Tafazoli, Jean Ross, Jean Paul Soujol – Benedetti, Jeannette Muller, Jenny Lam, Jonathan Jasberg, Jose Gaston Barriga, Juan Ortiz, Julie Kerbel, Karen Cox, Karl Dedolph, Laura Ally, Leon Gallo, Leslie Norman, Lia Dondini Taddei, Linda Hollinger, Luana Ceccarelli, Luca Ceci, Luca Morgantini, Luisa Montagna, Magdalena Rittenhouse, Małgorzata Mikolajczyk, Marco Bordignon, Marco Riva, Marco Claudio Campi, Marco Eugenio Biancardi, Margherita Pasini, Maria Castiglione, Maria Kremneva, Maria Polychroniadi, Maria Francesca Bertoli, Maria Laura Borgognoni, Marijon Walter, Marina Spironetti, Marina Tosolini, Marine Fonteyne, Marisa Paoli, Maritza Caneca, Mark Walsh, Markus Schnabel, Martin Kesting, Mary Catherine Messner, Massimo Tabasso, Matteo Faliero, Matteo Maurizio Mauro, Mattia Pasini, Maurizio Sartoretto, Mauro De Flaviis, Max Morgante, Melissa Peritore, Michael Natter Natter, Michal Krause, Mimma Livini, Mirco Pandolfi, Monia Marchionni, Nabarun Raha, Nadezhda Bakina, Nancy Oliveri, Natalia Liashenko, Natalya Saprunova, Nicola Bardi, Nicola Di Luccio, Nicola Giordano, Nicole Vittoria De Jager, Oleg Zhylin, Orietta Masala, Paolo Dellepiane, Paolo Maschio, Patricia D. Richards, Patrizia Pezzino, Paulina Terendy, Peer Heesterbeek, Peter Salzmann, Peter Wach, Pia Parolin, Pierre Hauser, Pygmalion Karatzas, Rebecca Wiltshire, Renzo Schiratti, Rita Rinaldi, Robbi Montgomery, Roberto Carnevali, Roberto Di Ottavio, Roberto Furlan, Roberto Malagoli, Romain Miot, Rosalba Romana, Sally Ann Field, Samantha Degrassi, Samuele Messerini, Sandro Tedde, Sara Sbrissa, Silvana Gallio, Silvia Abbiezzi, Simone Abadini, Simonetta Rossetti, Sofia Erto, Stefanie Waiblinger, Stefano Sacchetti, Stefano Zancan, Stephanie Duprie Routh, Sven Delaye, Syndi Pilar, Tania Barbagli, Teresa Molinaro, Tessa Risso-Restano, Todor Tilev, Tommaso Pellegrino, Ulli Mosconi Zupin, Umberto Cenedese, Valentina Bassi, Valentina D'Alia, Valentino Grieco, Vasileiou Meletis, Vedrana Devic, Verena Andrea Prenner, Victoria Popkova, Vito Alagna, Vladislav Shapovalov, Wojciech Rutkowski, Yamile Alfaro Picco, Yuri Pritisk.