We are thrilled to announce the authors selected to be part of the photographic book "Trieste Audace."
The book will contain a total of 118 authors and over 300 images. A big thank you to all the photographers who participated in the open call.
"Trieste Audace" is a photographic tribute celebrating the city of the bora wind, literary greats and historic cafes, but also the city that has been hosting the international photography festival Trieste Photo Days for 10 years.
PRE-ORDERS OPEN! For those who wants to purchase a physical copy of the books they're both in pre-order in our bookshop.
The book will be officially released in November. You can pick up your copy directly at the info point of the Trieste Photo Days festival (from 27th to 29th October 2023 at Sala Xenia, Riva III Novembre, corner with Via Mazzini) at no extra charge, or you can choose your shipping method (books shipment starts in November).
BOOK PRE-ORDER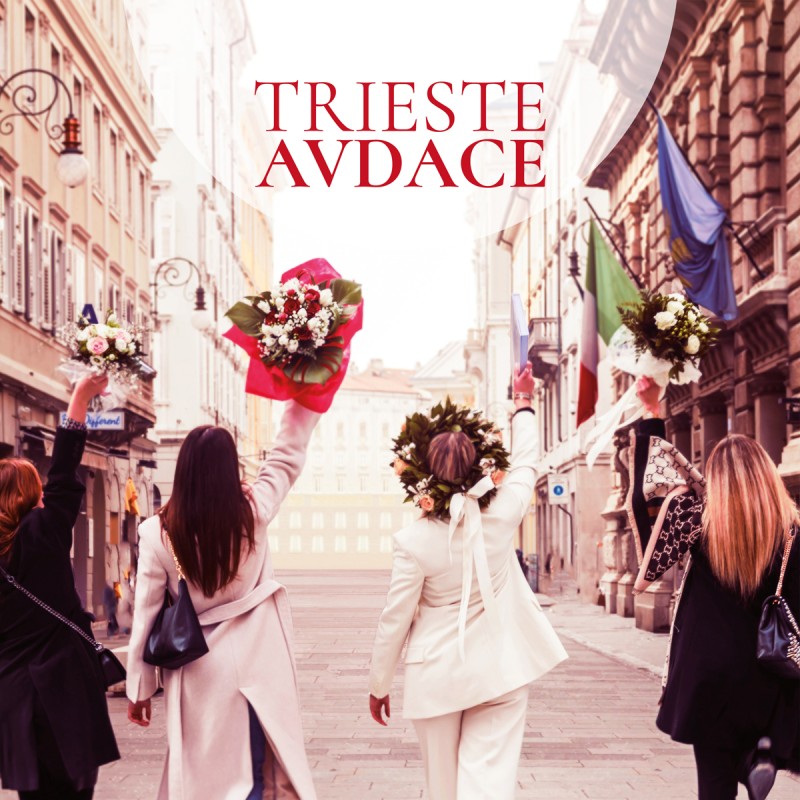 Here are the selected authors in alphabetical order:
Agnes Budai, Alba Basezzi, Alessandro Ledda, Alessandro Ottombrini, Alex Premoli, Alexander La Gumina, Alida Volpi, Alma Laratro, Andrea Cipriani, Andrea Bracco, Andrea Lo Maglio, Antonino Clemenza, Aran Cosentino, Arianna Romano, Armando Tinnirello, Barbara Zorzin, Carlo Silva, Claudia Alberti, Cristian Cesarotto, Cristiano Celeghin, Cristina Bozieglav, Cristina Achucarro, Dario Buttazzoni, Davide Vincenti, Edwar Vásquez, Elena Ianni, Eleonora Giurgevich, Eligio Verazzi, Elisa Medeot, Emanuela Sol Sol, Emanuele Chirivino, Emiliano Chicco Stern, Ester Pertegato, Fabio Milani, Fabio Cumin, Fausto Linda, Federico Mondini, Ferruccio Venanzio, Francesca Codogno, Francesca Fermeglia, Francesco Possega, Francesco Lupò, Francesco Pauli, Franco Gardiman, Fulvia Vitale, Gabriella Chianese, Gerhard Wagner, Giancarlo Staubmann, Gianfranco Ceri, Gianni Pezzotta, Gianni Olivetti, Giorgio Mesghetz, Giovanna Lunazzi, Giovanni Gabassi, Giulia Cargnelli, Giulio Casti, Giuseppe Roccasanta, Giustina Wind, Gualtiero Bohm, Hans Brooymans, Harry Giglio, Henri Loreci, Igor Igor, Ilaria Tassini, Immacolata Giordano, Luca Regoli, Luca Dell'Anna, Luca Danesin, Luigi Giordano, Maddalena Zotti, Mara Zanette, Marco Moro, Maria Castiglione, Maria Zambon, Maria Kremneva, Marina Tosolini, Marino Porfiri, Mario Oligeri, Marioluca Bariona, Marisa Paoli, Mary P, Massimiliano Del Bianco, Matteo Faliero, Maurizio Sartoretto, Mauro Zonch, Mauro Licciardello, Michele Ginevra, Napat Kanchanaphet, Nicola Crepax, Nurlan Tahirli, Olga Nezmeskalova, Paola Morsoletto, Paolo Maschio, Paolo Parussini, Paolo Dellepiane, Patricia D. Richards, Patrick Zélis, Peter Salzmann, Pia Parolin, Radosław Surowiec, Riccardo Moretti, Roberto Furlan, Romano Ovan, Rosetta Bonatti, Sandro Vicedomini, Silvana Gallio, Silvia Abbiezzi, Silvia Stefanutti, Simona Minutolo, Stefano Temperoni, Stefano Ambroset, Steven Jewett, Tullio Andrea Sivilotti, Valentina Ambrosi, Valentina D'Alia, Vincenzo Finamora, Vittorio Sgoifo, Walter Lui